It's finally the return of spring with the return of Boston Independent Film Festival. Canceled in 2020 and banned from virtual screens in 2021, the region's annual cinephile feast finally returns in person, starting this Wednesday, April 27 and running until Wednesday, May 4. Again offering eight days of eclectic selections from beloved independent art houses the Somerville Theatre, Brattle Theater and Coolidge Corner Theatre, this year's festival is also screened for the first time at WBUR's CitySpace (technically the only IFFBoston location actually located in Boston). After testing the waters with last October's 11 Fall Focus at the Brattle films, program director Nancy Campbell and executive director Brian Tamm came back strong, bringing 36 features and 45 shorts they collected from far.
A number of film festivals, such as Wicked Queer earlier in April, opted to continue with a hybrid model of theatrical and virtual screenings, citing the opportunity to expand their reach geographically. But Tamm – who I know hates watching movies at home – is eager to reconnect with local audiences in person. "We had to," he says of the virtual incarnation of IFFBoston, "but it was like running a film festival from inside a well. As if there was a festival elsewhere while we were at our offices doing technical support. For us and for our filmmakers, it was really disconnected.
After all, there's no way to know how your movie is doing when everyone's watching it at home. On the other hand, "when you're backstage at Somerville One and something happens on screen that makes the whole audience gasp or scream, that's a really exciting time for a filmmaker," enthuses Tamm. "It's a really cool thing that you lose virtually. One of the things IFFBoston is known for among filmmakers is that we have a great audience. Bringing them back is what excites me the most.
It is therefore logical that the festival starts with one hell of a photo of the audience. Writer-director John Patton Ford"Criminal Emilywas my favorite movie I saw at Sundance this year, a white-knuckle thriller starring Aubrey Plaza as a gig worker drowning in student debt who finds a promising new career in card fraud Ford's film has a lot to say about economic inequality and exploitative labor practices, but it uses politics as the driver of gripping crime drama instead of an opportunity for lectures. It's no surprise that Campbell was so adamant about booking the film for opening night, as it's exceptional escapist entertainment that's also heavily engaged with the realities of contemporary life.
The rest of the festival offers such a variety of films that if you can't find something to your liking, you're probably not looking hard enough. "It's a buffet," says Campbell. "We like that kind of stuff. Maybe you want to try? There are documentaries about everyone from Putin's nemesis Alexei Navalny to heavy metal icon Ronnie James Dio. You can choose from movies about Newton South High School debate teama man who made millions from illegal contraband Pez Dispensersor the story of two volcano scientists in love.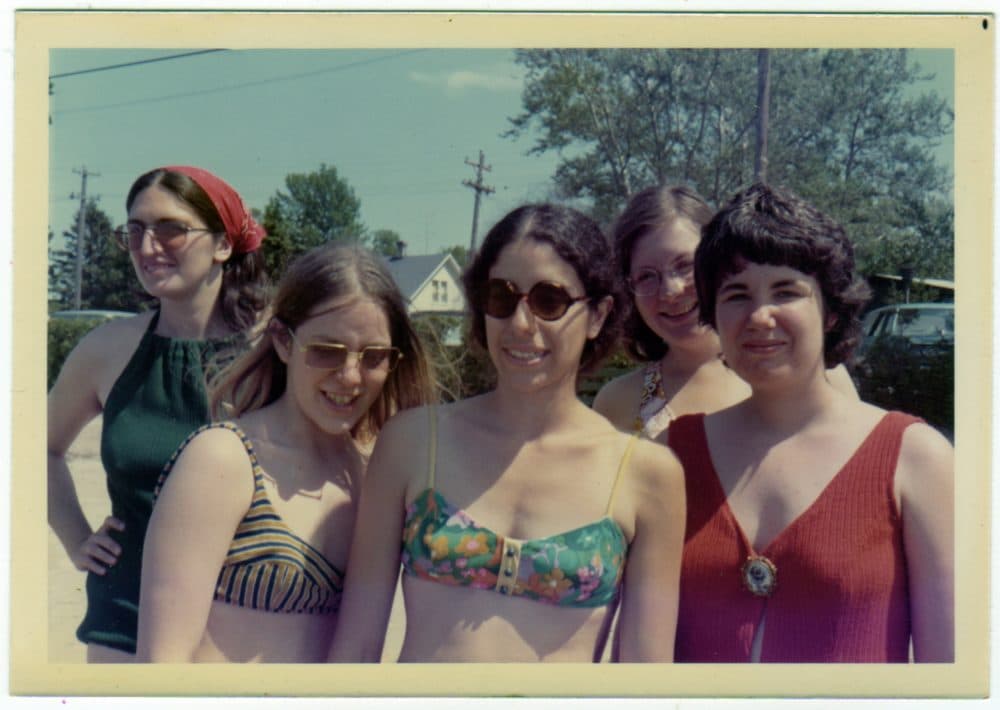 The most revealing of the documents for this reviewer was "The Janeswhich chronicles a team of Chicago women in the early 1970s who operated an underground network offering safe and affordable illegal abortions. "It's a bonkers story," says Tamm, a story that's only gotten scarier since we saw it at Sundance in January, "now that several states have lost their minds." (WBUR's Deborah Becker will host a conversation with directors Tia Lessin and Emma Pildes following the screening at CitySpace.)
The giants of international cinema are well represented in this year's line-up, with world cinema nutcase Peter Strickland"Gourmet Feed" promising gastrointestinal distress in one of Brattle's late-night slots. There's also a new film from the legendary Zhang Yimou, whose "A secondfinds a movie buff falling in love with a wanderer in the midst of Mao's Cultural Revolution. But personally, I'm most excited for director Claire Denis."Both sides of the blade", which finds the 76-year-old provocateur teaming up again with Juliette Binoche for another unusual love triangle. "We already had Claire Denis at our series of screenings," notes Campbell. "We are always eager to see what she does, especially in collaboration with Juliette Binoche. I think they do really interesting work together. They present a vision of imperfect femininity and the feminine spirit that is nuanced and very French. Definitely something some people aren't comfortable with," she laughs.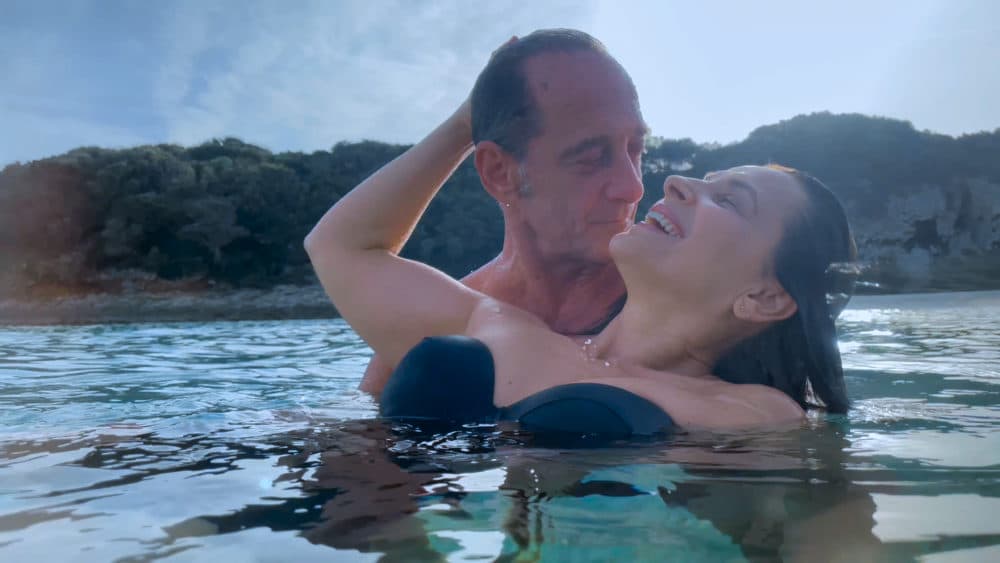 (I believe Campbell is referring to the now-notorious Q&A after the IFFBoston's Brattle Theater screening of Denis' intensely sexual, sci-fi puzzler "High Life," during which the director was asked why she hadn't featured more positive female role models in her movies. "What the fuck?" Denis replied. "I'm not a social worker.")
Much more crowd-pleasing, there is the "Cha Cha real smoothin which the writer-director stars as a directionless bar mitzvah disc jockey fresh out of college, falling in love with an older woman played by Dakota Johnson. It's the kind of film that you mightily try to resist (my god, that title!) but end up falling in love with anyway. The great Emma Thompson gives one of her warmest and funniest performances in "Good luck to you, Leo Grandefeaturing a button-down widow who hires a hunky young sex worker to help her sow extremely late wild oats. She's a scream, but also surprisingly touching as the kind of woman who brings a to-do list to a hotel room with a gigolo.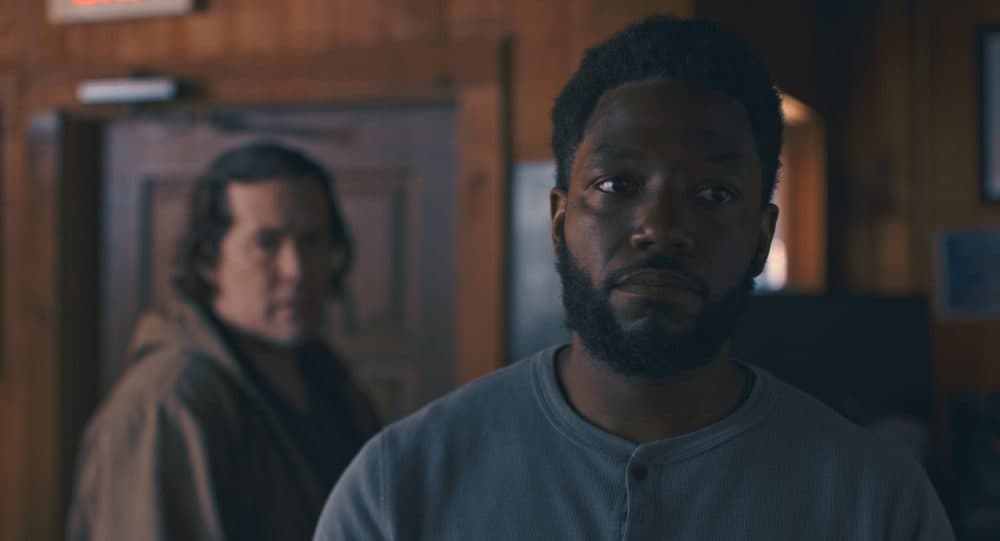 Closer to home, Local Cinema Spotlight is geared towards Yarmouth native Peter Horgan.how to fly." On the face of it, it's a familiar tale of two Quincy guys running down the bad North End bookie, but beneath the Boston crime movie cliches lies a startling lyricism, leading to an unexpected emotional conclusion. The festival ends with the voice of Jenny Slate of Milton "Marcel the shod shell," a feature-length expansion to his popular stop-motion shorts about a wide-eyed seashell searching for his family.
This wild and diverse lineup of offerings has Tamm optimistic that audiences will return to IFFBoston this year. "I think people are tired of watching movies on TV," he explains. "Whatever streaming is not differentiated. Everything just becomes 'content.' I think people are looking for what Nancy brings to the table, which is organizing things that she thinks worth looking at that might surprise you, instead of a simple algorithm that gives you more of the same.
---
This year Boston Independent Film Festival from Wednesday 27 April to Wednesday 4 May.